I am a staunch believer that before investing in anything, you have to do research, research and research. Even when the product I am going for is free, then too, you can be sure to find a handful of Google searches in my browser history.
Okay, let's take a look at the three main platforms out there for hosting a website.
Here goes.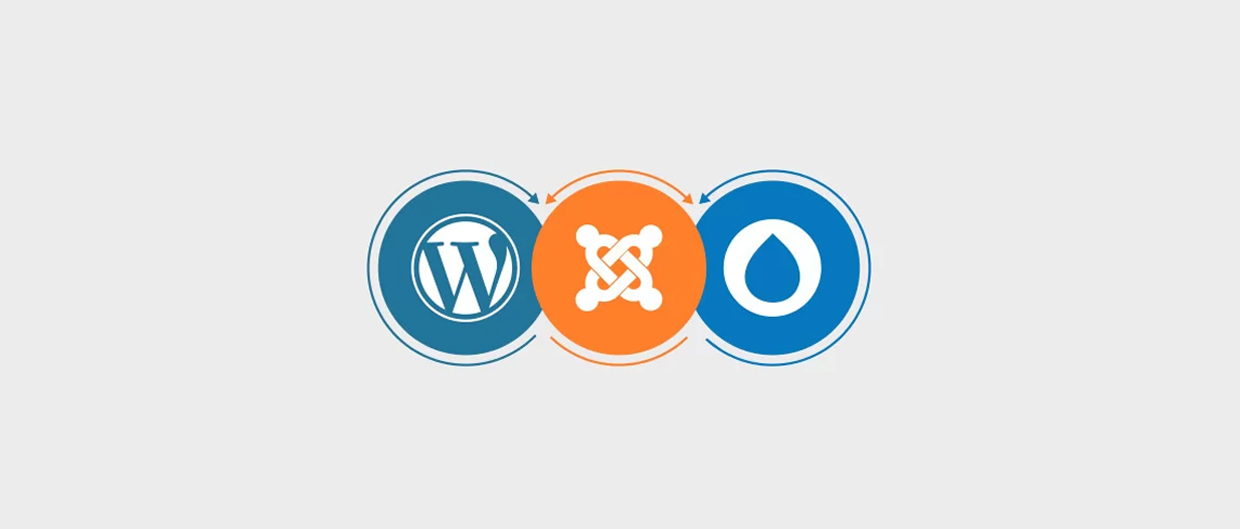 What is WordPress best for?
It could be that you are a first-time potential website owner, or it could be that you are a collector of domains and projects on the internet, whatever your intention is; Joomla, Drupal and WordPress are names that you will definitely come across when doing your own research.
Now, let's get down to business and find what is it that differentiates the top three platforms for getting your content online.
Anyone can try anything with WordPress. Stay-at-home Moms can start side businesses via WordPress, though it would be wise to keep in mind that most of the big brand names have their business on WordPress. Other than that, WordPress is also the most popular platform for blogs, personal sites and SMBs.
As you know, to get started with any content management system or website builder, web hosting is an absolute must. And the great thing is, the best web hosts make starting out on WordPress as easy as just clicking on the Install button. Top hosting providers actually offer hosting plans with WordPress pre-installed.
Impact of WordPress
Powering 60 million websites by now
Used on over 40% of CMS-based websites
Used by CNN, Forbes, Sony
This platform is definitely not as popular, though it is arguably just as powerful as WordPress. It would be good to take note of the fact that Joomla comes with its plus points and advantages.
It is the only one among these three content management systems that is actually a CMS (CMS being a software application that is used for creating all digital content like texts, widgets, social apps, photos, videos, galleries etc.). Joomla's complexity makes it a little difficult for beginners but it is popular with the developers' community.
If you are looking to just open a few pages on the web, than Joomla is not the one for you. Its complexity makes it ideal for corporate websites, member-based organizations, non-profits, large educational institutions and the like. Developers though can build dynamic web projects with Joomla.
For Joomla too, you cannot do without a web host, though it will come as a relief that the best web hosts will help you out by making 1 click installs.
Impact of Joomla
63 million downloads
Best for ecommerce sites
Used in Harvard University
This is an extremely powerful tool and chock-full of security. It is a little behind Joomla in the popularity contest though. This is a content management framework, which means that you can actually build a CMS that meets your specific needs.
It is the most complex among all the three platforms. The robust security it provides makes it ideal for enterprise-level sites. Again for getting started with Drupal, you need to sign up with a web host. Here too, the top hosts offer 1 click installs at checkout.
Impact of Drupal
15 million downloads
One-size-fits-all
Used in the White House
By now, if you're thinking which platform to go for but can't decide on the one best for you than just relax.

All you need for getting started with either of these three is to hire the services of a great web host – an agency like IKF – arguably the best web development agency in India. Give us a call and we will help you decide which is best suited for your business.