4 min read
Every time my brick and mortar boutique designer fills up a new stock, he drops me a message saying – "Arrest yourself in the magnificent colors and designs at Rama's. New Stock Available!" Or even my salon lady drops me an email about latest offers and appointment confirmations. They are so particular about it, that I get tempted to buy into stuff.
Just imagine, if these typical stores and salons are gearing up to wear the digital attire, what do you choose to wear this festive season? Don't go lame over the growing competition. We will equip you with ten dependable digital marketing tips that will give you a headway in this festive season.
Yes. A to-do thing right away! Change the design layout and images on the website and replace them with every festive occasion. For. E.g. If it is Diwali time, add some virtual lights or tinsel around your website. Add some sparkle and traditional diyas with human figures. It's also a good idea to use brighter colors and attractive patterns to your layout. Get your creative ideas out of the rack.
If your website doesn't include a blog post section, it is like a body having no soul. Blogging is trending and you must catch up on it.  If you are selling unique items like handcrafted copperware, you could do a series of posts about the rare and antique collections for Dassera, Diwali etc. You could also pen a blog with gift suggestions for friends & family.
If you are a modern cloud technology company, show your potential tech-savvy clients about the jaw-dropping offers you have on the shelf.
If you are a classy accessory online store, write about how to accessorize festive clothing
3. Post Workplace & Sponsor Updates
A great way for the customer base to feel at home or friendly is by posting pictures of festive celebrations at your workspace on social media platform. Also, don't miss this grand opportunity to showcase the people working behind the scenes – staff, volunteers, sponsors, acts, participants etc. This expression brings social interaction to a personal level.
4. Brand Up Your Persona:
Remember, you are known by your brand, your persona. Branding the festival is paramount. First impressions count and your marketing collateral, offline and online, must project your festival professionally and should highlight your personality. You could use discount flyers that can also have downloads on your website.
5. Optimize Your Website & Searches:
Picture this, you are all suited up for a date that you have been looking forward to. But, your partner ditches you last moment. How would you feel? The same way, if your website doesn't land up on the first three SERP's with the trending festive keywords, you are going nowhere. Also, make sure that your website's loading speed (particularly mobile sites) is competent enough. Optimize your servers and make sure everything is in perfect working condition and that your website doesn't crash last moment.
A hashtag will help you build an online audience and a targeted following. Don't miss out on these, #feelingfestive #festiveseason #christmasshopping #diwalibonanza #navratrispecial #designerwear #tapestry #mood #discounts #cashbacks #festivealert and so many others.
Whether it's the online or offline world, let them know you exist! And, not just exist, but with a bang! If you know of any fashion or domain bloggers in town, rope them in your 'brandvertising' package. Yes, they are influencers and they have countless followers. You could also tag and tweet media outlets about your festival highlights and grab their attention.
8. Video Video Everywhere
Recently, IKF shot brief videos of employees performing the Ganpati puja in the office and dancing on the beats of the traditional dhol during visarjan. Believe me, the viewer statistic was stunning. Videos are crowd pullers, they engage and enthral the followers. This is invaluable content for your social networking  platforms. Also, go live, tweet and share the posts.
Whatever you have planned so far for the main event or your festival, like the creative designs, logos, patterns, layouts, content etc. use them to spread the word through Account Managers and higher officials mobile phone numbers. The clients are reminded that they are remembered, while the prospective clients are impressed by the timing.
10. Grab Eyeballs Via Emailers:
Boost your email marketing campaigns with an apt call to action, limited offers, headlines, etc. to grasp the eyeballs. Display discounts, bonanza, and coupon code offers, buyers love all this.
Subject lines of emailers are crucial. Statistics state that 69% of audience does not open the emailers looking at the subject line itself and sends them to trash or spam. Personalize the headlines as much as you can. For e.g. – Use "your new e-book inside!" instead of a simple "thank you" emailer, if a customer has made a purchase from your store.
Headlines like, "For our beloved customers only", "An exclusive offer for you", "Don't wear last year's styles," "Age-defying beauty tricks", "New must-haves for your office", "Orange is the New Black. Flaunt it." Don't forget to keep your emailers in line with the festive imagery you're showcasing on your website and other social media platforms.
If you think, the above-mentioned tips are beyond your imagination for now, just outsource the job to IKF as it is the best digital marketing agency in Pune. We will align a strategy that suits your customer behavior and you are sure to achieve better results than the previous year. Connect with us on  +91 88888 66110 or email us on sales@ikf.co.in.
Now, put on your party hats, some confetti and streamers around and soak in the festive season!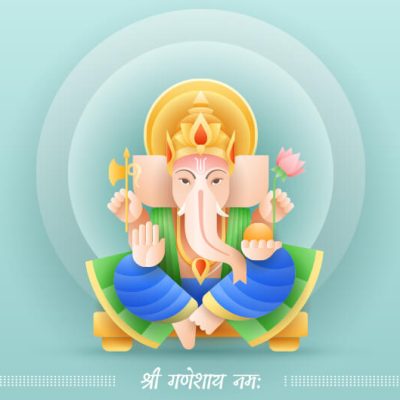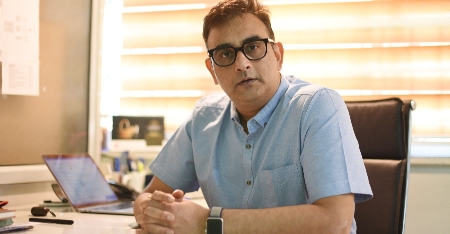 About Ashish Dalia
Ashish Dalia is the CEO & Chief Digital Marketing Strategist at I Knowledge Factory Pvt. Ltd.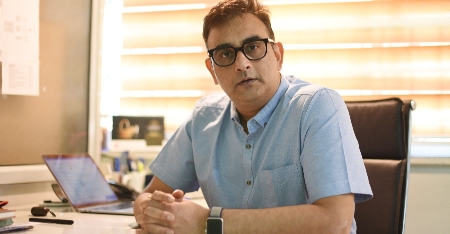 About Ashish Dalia
Ashish Dalia is the CEO & Chief Digital Marketing Strategist at I Knowledge Factory Pvt. Ltd.