4 min read
Getting your website in action mode is common, but having a post-launch strategy is acumen. So, to say that your website has been launched after immense hard work is pointless if you haven't prepped up for the post-launch exercise. The launch of your website is not the end of the journey, grow your site into a powerful platform with these essential steps. Here is our checklist for the post website launch:
1. Check content for errors and optimize images
As Content is the King, it is undoubtedly the most important feature of your website. Make sure the content that runs on the website is error-free, grammatically correct. Run through the content with the help of a spellchecker plugin. Remember, even if your website sets out live with the errors, it is going to affect your credibility. Optimising images with the help of image editing software's will go a long way in reducing the load time on your website.
2. Check the website's URL function
Ensure that your site really works. Make sure all the page links to your website take the user to the targeted location. Images open and every single button indicates what it is intended to do. In case a 404 page appears after clicking on a certain page, then there's an issue which will, in turn, reflect poorly on the performance of your website.
3. Integrate Google Analytics
Set up Google Analytics as this is going to prove to be a vital tool for your website. It provides key information on who is visiting your website and what they are doing. This will allow you to tweak and change things in order to get a better response.
4. Submit your site to Google Search Console
Didn't you just find out your closest competitor on the biggest search engine? Well, the fastest way is to submit your website to them by going to their Google Search Console. Google has spiders that crawl the web all day, every day finding new web pages to put in its index. It allows them to index your pages and get valuable SEO insights that will ensure visibility on results pages.
5. Connect social media accounts
Social media cannot be overlooked! You need to spread the word about the new website launch. This is a great way to boost your click-through rate on your website as initial new user numbers will upsurge. Integrate Pinterest, Instagram, Facebook, Twitter & LinkedIn handles with the new website URL. Moreover, announce the website launch on social media with a strategy. This is how IKF launched our new logo and website. Roll out teasers of the announcement and built curiosity by releasing interesting video clips. You could also add the new website project on your LinkedIn profile or even publish a blog as a case study.
6. Set up Google business profile
Create a Google business profile and update your listing with the new website URL. Your listing appears right when people are searching for your business or businesses like yours on Google Search or Maps. This attracts new customers.
7. Provide back up to your website
Securing your website with a smart website backup strategy will save your entire time of redoing the damage. This is important in case your site breaks is either hacked or you may be moving your site to a new server. A full backup means – server files and your database.
8. Submit site to other search engines for free
Submitting your site to Google console isn't enough. If there is a free submission of your sitemap to other important search engines, then go for it. SEO experts in India suggests you do not have to pay to have another company submit your site to search engines. Do it yourself using their respective webmaster tools.
9. Secure your website from hackers and viruses
There are several techniques to protect your website from intrusions and it also depends on the business you are into. Some methods are, updating your web script to fix bugs, usage of strong passwords by including numbers, letters, and characters, change your database table prefix, use plugins to offer an extra layer of security, etc.
10. Create a Content Strategy
Content is the King for the website's organic growth. It is undoubtedly the most important feature of your website. Good relevant content is a great asset as it continues to pay dividends. Outsource content initiatives to syndicate writers for content optimization. For e.g. Get an experienced Digital Marketer to write about the digital marketing scene after the recent Facebook data scandal.
11. Create enough backlinks to your website
Links are an important part of Google's ranking algorithm. Generally speaking, the more relevant, high-quality backlinks you have pointing to your website, the better you will rank in searches for your targeted keywords.
If you treat your website like a cake, the SEO is the sugar. Without sugar, your cake would be thrown into the trash. Your power-packed SEO will give the customer a great user experience besides indicating the search engines your intentions so that they recommend you for relevant searches. So, strengthen your SEO to maximize your revenue opportunities.
Your website should be your business face, so make the best of it and don't relax until you feel proud of it and leave your visitors content. If you want to make sure you don't miss any steps, IKF – SEO Company in Pune will do the job easy for you. Connect with us on sales@ikf.co.in.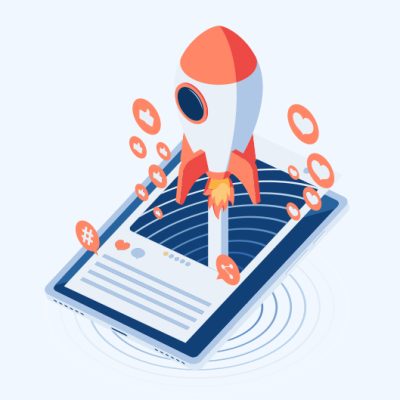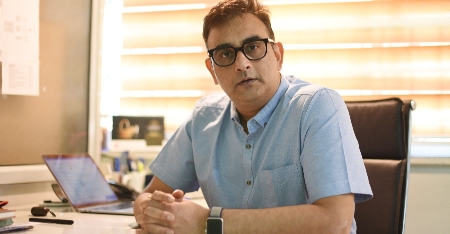 About Ashish Dalia
Ashish Dalia is the CEO & Chief Digital Marketing Strategist at I Knowledge Factory Pvt. Ltd.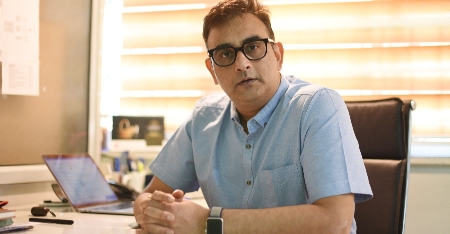 About Ashish Dalia
Ashish Dalia is the CEO & Chief Digital Marketing Strategist at I Knowledge Factory Pvt. Ltd.