4 min read
Why are Matrimonial websites/apps preferred by the urban and semi-urban youth?
Today, the key facilitator for arranged marriages in India is not limited to our uncles and aunties or neighbours or well-wishers or Punditji's for that matter, they are the matrimonial websites that stand testimony to the wedlock of two souls (unlike in the heaven, they were made online).
Jokes apart, according to ASSOCHAM (The Associated Chambers of Commerce and Industry of India) survey, India's online matrimony business has already crossed a whopping Rs.1500 Crore and will reach Rs 20.6 billion by 2020, predicted Ken Research Pvt. Ltd in 2016.
Thanks to the ever-growing number of internet users approximately 500 million internet users, as they have access to cheaper smartphones, faster internet connectivity, 65% of the population is under 35 and a predominant arranged marriage culture, the mushrooming online matrimonial business is here to stay! IKF, as a matrimonial portal development company is successfully helping multiple matrimony businesses scale new heights with our portal development solutions. Over the years, we have designed and developed matrimonial websites for our reputed clients that have further strengthened their market position.
The functionality of the website provides instant results for matchmaking
It gives you the convenience of checking profiles through matrimonial apps
Membership is pocket-friendly
Features of the website are user-friendly
Provide security of your profile and privacy of account status
Most importantly, they save your time.
With increasing member registrations on matrimony sites, there is a growing need for matrimonial businesses to not only thrive online but also promote themselves digitally. IKF – the leading digital marketing company in Pune, share some easy tips to promote your matrimonial business go digital:
Create a matrimony website
If you have a traditional matrimony business, you can combine these efforts with the updated technology to get into the digital space. Opt for matrimony website development to give online visibility to your business. About 5 years ago, KPMG survey had reported that there were only 2600 matrimony websites in India. Today we need more such businesses to gain a digital platform considering the increasing number of smartphone users accessing the internet space. IKF will design and develop a fully customized, mobile responsive matrimonial website so that you get maximum traffic and dynamic so that the administrator can take control of the operations part.
Matrimonial App for your matrimony business
India is the number one market globally by combined downloads on iOS and Google Play, ahead of the United States ranking 2nd and China (3rd iOS only). The apps can have bots that will inform the user about the registration status to the first meeting with the would-be bride or groom. Apps are an easy and effective way to launch a matrimony business. They increase customer engagement with daily matchmaking profile updates, also serve as a constant reminder of your business and reduce costs of SMS and newsletter services.
Content Marketing for your matrimony business
In today's digital age, every word counts! Through content marketing strategies and matrimony website maintenance solutions, you can boost your website/app content to rank higher in the search engine ranking pages. Regular emailers, app alerts, e-newsletter, interesting information or trivia through blogs, can keep your customers engaged and garner interest from prospective ones too.
SMM for your matrimony business
A few years ago, Shaadi.com launched a game named "Angry Brides" on its social media handles to spread awareness on the evils of dowry. The campaign was appreciated by over 600,000 people from more than 35 countries. In January, MarathiMatrimony.com collaborated with popular Marathi actor Mrunmayee Deshpande to be the face of their outdoor campaigns after she met her life partner through the matrimony site. They announced the collaboration on the social media platform, where the brand name scaled up to new heights, bringing along visitor traffic and lead generation on the matrimony site. IKF provides one of the best social media marketing services in India.
SEO for your matrimony portal
Irrespective of the speciality of the website, SEO is a long-term strategy. Over several years' time and efforts are required to make sure that keywords related to the area of business including the brand name itself are ranking high on SERP's. This not only helps to drive traffic but also helps increase brand exposure and awareness. IKF 's SEO team, arguably the SEO expert in Mumbai & Pune, is legendary and every month, we could get thousands of new members to your site through organic search (SEO) results.
SEM for your matrimony business
Along with social media and SEO strategies, devising a robust SEM plan can go a long way. To get quick attention of targeted audiences to your website PPC (Pay Per Click) Campaign works wonders. The marriage of cash, correct time and content for the PPC Ads strengthens the campaign efforts and becomes result oriented. Take e.g. of Anuroop Wiwah, Maharashtra's leading matrimonial website, IKF helped increase their sales, enhanced brand awareness and generate online leads by optimizing SEM strategies.
Video Promotion for your matrimony business
Videos alone can give a run for the money when compared to other marketing services. Videos are a powerful tool to convey information, customer feedback, earn trust, boost sales, increase engagement, encourage social sharing, and staggering click-through-rates on video emailers. What more? Chances of people searching your website on Google double if your website contains relevant videos. A successful couple of stories, registration explainer videos, new app launches etc can be shared on social media platforms.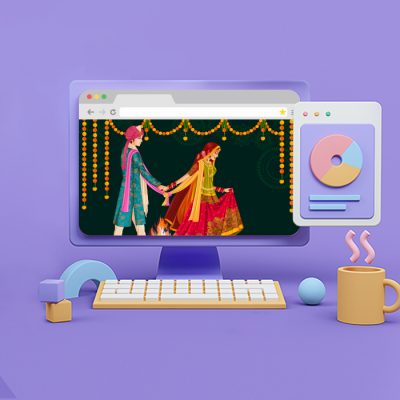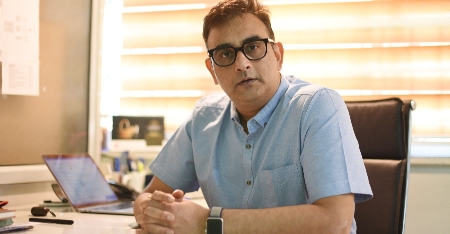 About Ashish Dalia
Ashish Dalia is the CEO & Chief Digital Marketing Strategist at I Knowledge Factory Pvt. Ltd.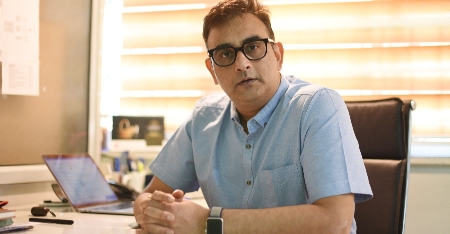 About Ashish Dalia
Ashish Dalia is the CEO & Chief Digital Marketing Strategist at I Knowledge Factory Pvt. Ltd.