3 min read
According to a report in 2017, a large number of marketers used social media for various marketing activities: 97% used Facebook for B2C, 81% used LinkedIn for B2B, and 75% used Twitter for B2B.
The importance & influence of social media has increased by leaps and bounds and so has the role of social media analytics. Offering social media services in Pune, the IKF – I Knowledge Factory, regards social media analytics to be a powerful tool for brands to develop strong bonds with the customers. The ability to engage your clients in a better way, based on specific statistics provided by social media analytics enhances the marketer's capabilities to convert this engagement to financial gains.
Importance of Social Media Analytics: Social intelligence tools enable brands to understand the user's preferences, needs, expectations and purchasing behaviour. They help capture insights from conversations taking place across social media platforms and subsequently facilitate the process of consumer profiling, trend analysis and consumer behavior analysis.
As you analyze social media data you are able to develop customer-centric vision and craft highly targeted campaigns that drive in quality leads. Following are some of the ways social media intelligence can help you to stay ahead :
Predict trends: Insights from social media tools when combined with the opinions of specialized media experts help to anticipate emerging trends and make informed decisions. Any top digital marketing services in India evaluates and uses the insights garnered from social media listening to achieve the following:
Understand current & upcoming market trends
Explore potential networking opportunities
Identify disruptive technologies and innovations
Understand the needs, behaviors, and habits of consumers
Prepare ground for better marketing strategies: Forward-thinking companies use social listening strategies to leverage real-time access to consumer insights. Such analysis enables the companies to use special media engagement data as a measure to increase brand loyalty and sales. More specifically, the analysis of social insights enables brands to do the following:
Manage brand reputation across social media
Refine and adapt marketing strategies in real time
Optimize product development with consumer feedback
Benchmark the strategies of competitors
Develop better content: Collecting consumer insights with social listening tools can help create content which resonates with the target audience and set you apart from competitors. The social media data allows brands to identify high-value market segments and understand customer expectations -the language they use to express these expectations & channels they use to communicate. All these form the cornerstone for building well-targeted content strategies and are employed by veterans offering Social media services in India  to craft impactful campaigns.
Perform competitor's analysis: It doesn't matter what industry you're in, marketing is a game of competing for the attention of your audience. Be it traffic, ad placement, followers or sales,you have to compete for the top slot. The benefits of conducting a comprehensive social media competitive analysis are impressive. From identifying rival firms and fine tuning your strategy, to benchmarking your performance and getting ahead, social media competitor analysis on the basis of social media data can touch every aspect of your business performance and contribute to potential success.
Final thoughts: In the absence of accurate data, tracking customer journey is difficult and attributing conversions to the right engagements is nearly impossible.
Providing social media marketing services in Mumbai and Pune, we recommend leveraging social media data to bolster your brand's social media strategies and build stronger customer connections.
If you are looking for ways to boost your business online presence and reap benefits of social media strategies, then IKF is the one-stop destination for you! With a long standing in the digital marketing industry and team of social media experts, we can help you make your mark.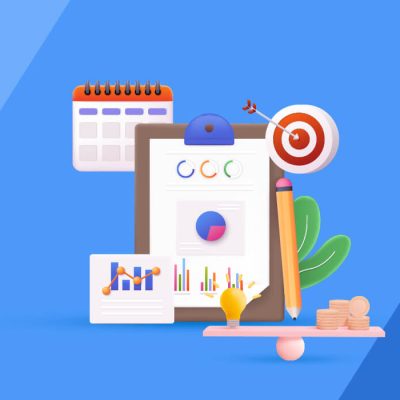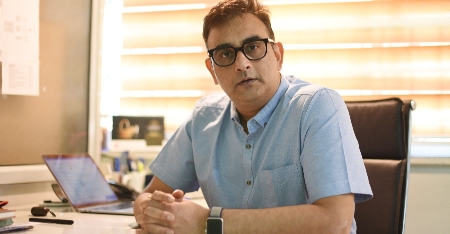 About Ashish Dalia
Ashish Dalia is the CEO & Chief Digital Marketing Strategist at I Knowledge Factory Pvt. Ltd.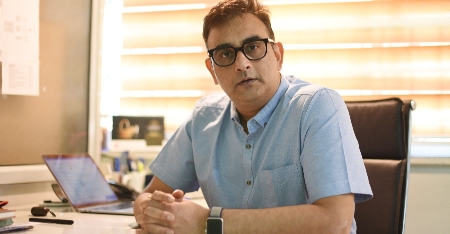 About Ashish Dalia
Ashish Dalia is the CEO & Chief Digital Marketing Strategist at I Knowledge Factory Pvt. Ltd.