3 min read
From Sonam Kapoor to Sarah Jessica Parker, every shining star in the film firmament knows how to parlay their immense following on social media to turn their movies into commercial success. For that matter, you are most likely to catch the first glimpse of a film on Facebook or Instagram than on the side of a bus or a billboard erected on a busy road.
Well, not that traditional media has lost its appeal or has become redundant, just that social media has taken over our lives and that everyone wants to be seen including actors and makers.
A good script they say is the meat and potatoes of a movie and without that no matter how popular the star cast, it will fail to make the cut. So what makes a film successful? Duh-uh, marketing. But not just any marketing, social media marketing. As one of the top digital marketing company in Pune, we believe that movie business in the real sense has understood and embraced the power of social media.
Whether it is actors sharing behind the scenes pictures on their Instagram stories or official movie pages on Facebook hosting competitions for fans, folks from the film industry surely have a leg up on others when it comes to hooking viewers through social platforms.
Let's take a look at how social media is helping movies build hype from teaser to release.:
It all begins with dropping tantalizing hints about the movie – from unveiling the name of the project to showing a fleeting glimpse of a popular actor to initiating a conversational current with a hashtag, social media strategists sure know how to keep viewers on tenterhooks and leave them wanting for more. Not more than 10 days ago Marvel released Avengers 4 much-awaited trailer and the world couldn't contain its excitement. The last time we checked, the trailer had amassed a whopping 72.2 million views (and counting, of course). We can't wait for it to hit the theatres, after all, it's the EndGame!
How is digital marketing helpful for a politician?
Digital marketing has made it easier for political campaigns to reach their target audience at a lesser cost compared to that required for traditional marketing. Digital marketing is taking over traditional marketing in almost every category. Marketing teams are putting more budget over digital marketing and less towards traditional media. This same trend is also adopted in political campaigns.
Engaging content to keep viewers glued and clued in
After the pre-release frenzy comes the usual – publishing content within the time-frame leading up to the release date. Film strategists plan this down to the last detail well in advance. Posting stills of the movie, behind the scenes pictures, actors sharing links of released songs on their official accounts or thanking followers for showering love on the teaser/trailer, official movie pages featuring clips of actors promoting films on TV/college campuses/malls, etc. are some of the engaging types of updates.
Competitions, quizzes, giveaways, etc. are a surefire way of keeping viewers on their toes. After all, which die-hard fan wants to miss out on an opportunity to feel connected to a favorite franchise or actor? A good example of this would be Bahubali's casting call campaign where the film's director SS Rajamouli called forth an endless stream of emails when he announced that he is looking for candidates star in an action sequence of the movie.
No holds barred approach by launching a website
While many Hollywood movies launch official websites, the concept wasn't lapped up by the Indian film industry as such. But Bahubali forayed into that area as well by launching a cool website that fed hungry audiences with pictures, videos, and blogs. Given Bahubali's massive popularity and the cult status it gained, the makers developed apps, animated series, virtual reality games, and a graphic novel to engage viewers even after its release. As if this wasn't enough, the film also has a shop page where diehard fans can buy merchandise featuring their favorite Bahubali character.
Making a good film is half the battle won. But nobody ever aspires to make it halfway. In this fiercely connected and competitive age of social media, where everyone and everything is scrambling for attention, it becomes important to go big. Not necessarily on a budget but creativity. If you are a production house or director looking for the best social media marketing company in Pune to market their short film, feature film or web series, connect with us on +91 88888 66110 or email us at sales@ikf.co.in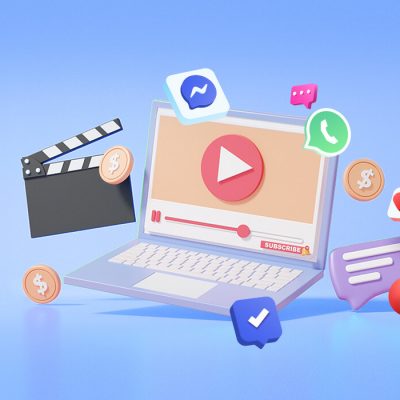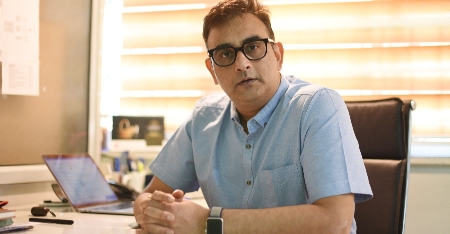 About Ashish Dalia
Ashish Dalia is the CEO & Chief Digital Marketing Strategist at I Knowledge Factory Pvt. Ltd.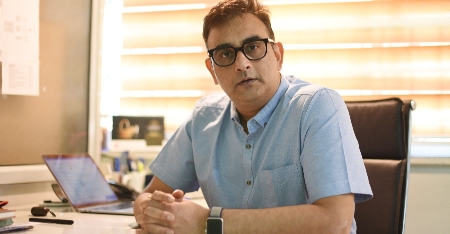 About Ashish Dalia
Ashish Dalia is the CEO & Chief Digital Marketing Strategist at I Knowledge Factory Pvt. Ltd.