5 min read
"Google will bring you a lot of customers if you treat it well" – Matt Cutts
The Internet has revolutionised the way businesses operate, and having a website is no longer optional for businesses. Your website is your virtual storefront and the gateway to your brand, products, and services.
But, simply having a website is not enough. It's important to ensure that your website is easily discoverable by potential customers. And, when it comes to online visibility, Google is the king.
Google processes over 5.6 billion searches per day, and approx. 63,000 search queries every second (Hubspot). This means that if your website is not optimised for Google, you are missing out on a huge potential customer base.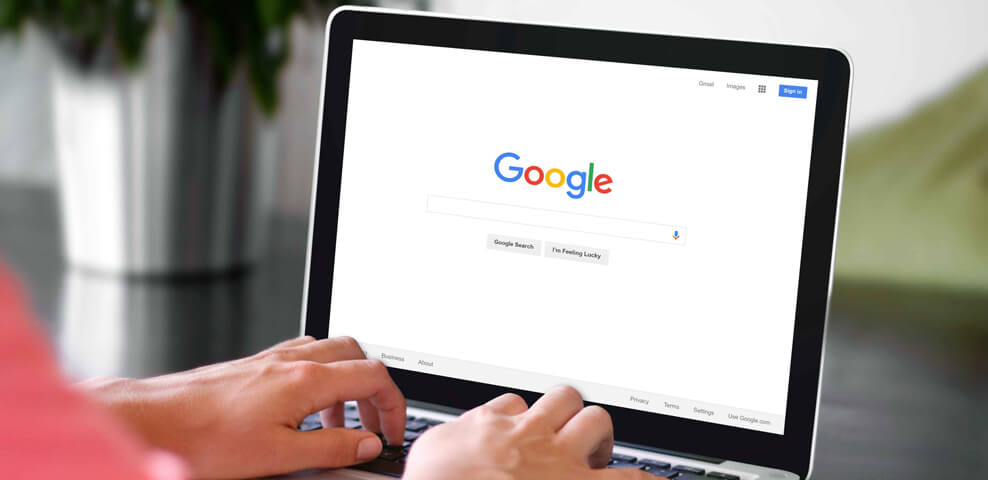 Let's discuss how you can leverage Google to bring more business enquiries through your website.
1. Optimise your website for search engines
Search engine optimization (SEO) is the process of optimising your website to improve its ranking in search engine results pages (SERPs). SEO is crucial because it helps search engines understand what your website is about and how relevant it is to specific keywords or search queries. By optimising your website for search engines, you can attract more organic traffic and increase your chances of getting more business enquiries.
To optimise your website for search engines, you need to focus on:
Keyword research: Identify the keywords that your target audience uses to find products or services similar to yours. Use tools like Google Keyword Planner to find relevant keywords and incorporate them into your website content.
On-page optimisation: Optimise your website pages by including relevant keywords in the title tags, meta descriptions, and content. To improve the readability of your content, structure your text with header tags such as H1, H2, and H3.
Off-page optimisation: Build high-quality backlinks to your website from reputable websites to improve your website's authority and credibility.
2. Use Google Business Profile
Google Business Profile (GBP) is a no-cost platform that aids businesses in managing their online visibility across Google's various platforms, such as Search and Maps. By creating a GBP listing, you can ensure that your business information (name, address, phone number, website, hours, etc.) is accurate and up-to-date on Google. This makes it easier for potential customers to find and contact your business.
In order to generate a GBP (Google Business Profile) listing, take the following steps:
Access Google Business Profile by logging in with your existing Google account.
Click on "Manage now" and follow the prompts to add your business information.
Confirm your business by selecting one of the available options: phone, email, or postcard.
After your GBP listing has been verified, ensure that you:
Add photos and videos of your business to make your listing more attractive.
Respond to customer reviews to show that you care about customer feedback.
Use GBP insights to track how customers interact with your listing and adjust your strategy accordingly.
Google Ads (formerly known as Google AdWords) is an advertising platform that allows businesses to create and display ads on Google Search, YouTube, and other websites. Google Ads can be a powerful tool for driving business enquiries to your website, especially if you have a specific product or service that you want to promote.
To get started with Google Ads, follow these steps:
Set up a Google Ads account and generate a fresh advertising campaign.
Choose your campaign type, budget, and targeting options.
Create your ad groups and ads, and make sure to use relevant keywords and compelling ad copy.
Launch your campaign and monitor its performance regularly to optimise your ads for maximum ROI.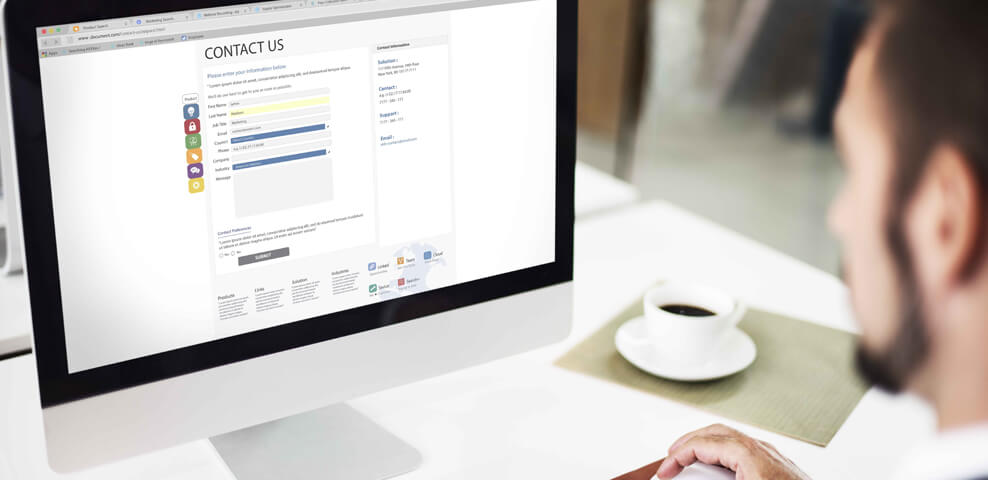 4. Create valuable content
Creating valuable content is one of the most effective ways to attract potential customers to your website. By providing helpful information, tips, and advice, you can position your brand as an authority in your industry and build trust.
To create valuable content, follow these tips:
Identify your target audience and their needs: Who are your potential customers, and what kind of information do they need? Use tools like Google Analytics to understand your audience better.
Create content that addresses their needs: Use blog posts, articles, infographics, videos, and other types of content to provide valuable information that your target audience is looking for.
Optimise your content for search engines: Use relevant keywords and meta descriptions to help search engines understand what your content is about.
Promote your content: Use social media, email marketing, and other channels to promote your content and attract more visitors to your website.
5. Monitor and track your website's performance
Monitoring and tracking your website's performance is crucial to understanding how effective your Google strategy is. Use tools like Google Analytics to track metrics like website traffic, bounce rate, time on page, and conversion rate. This will aid you in pinpointing areas for enhancement and adapting your approach accordingly.
Some key metrics to monitor include:
Organic traffic: This refers to the number of visitors who arrive on your website through organic searches.
Bounce rate: This represents the percentage of visitors who exit your website in a very short span of time.
Time on page: This is how long visitors spend on each page of your website.
Conversion rate: This denotes the percentage of visitors who execute a desired action on your website, such as completing a form-fill or making a purchase.
By monitoring and tracking these metrics, you can identify areas for improvement and adjust your strategy accordingly.
Google is a valuable tool, but it's only one piece of the jigsaw. To truly succeed online, you need to provide a great user experience, build trust with your customers, and provide high-quality products and services.
Our team of experts can help you optimise your website for search engines, create compelling content, and build a strong brand identity. Get in touch with us today to explore how we can assist in propelling your business's online growth!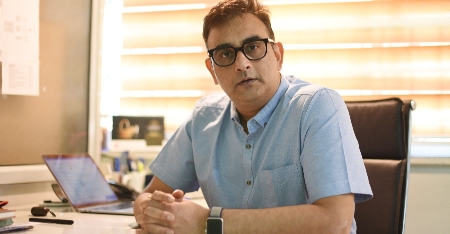 About Ashish Dalia
Ashish Dalia is the CEO & Chief Digital Marketing Strategist at I Knowledge Factory Pvt. Ltd.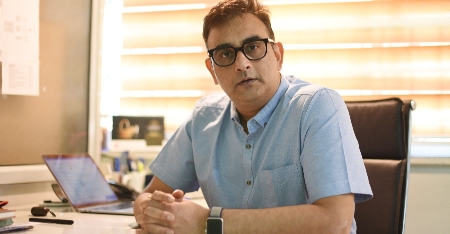 About Ashish Dalia
Ashish Dalia is the CEO & Chief Digital Marketing Strategist at I Knowledge Factory Pvt. Ltd.