4 min read
Is your impressive and functional website failing to generate desired click-through rates and potential customers?
Well, in the absence of the right search engine marketing, even the most appealing website cannot get you your piece of sunshine on the search engine result page. A smart SEM strategy is critical to business success. It goes beyond organic digital marketing endeavours, including all paid marketing elements to help your qualified customers discover you online.
As a dynamic and reputed performance marketing agency in Pune, IKF – I Knowledge Factory always advises entrepreneurs to make SEM an important part of their marketing plan in order to witness increased sales faster.
Marketing campaigns by experts covered under paid channels such as PPC can help your brand leave a strong digital footprint. However, it's a tricky process that calls for expertise and thorough knowledge of the Google Adwords platform. Hence, hiring an experienced SEM consultant is all you need to get it done correctly.
Who are SEM Consultants and How They Function
SEM consultants are specialised marketing professionals who help companies grow their brands and improve their sales through paid online strategies. Capitalising on their industry knowledge and digital marketing expertise, they come up with search campaigns and advertisements that boost the brand's customer exposure and build greater brand credibility. They do this by implementing a clear-cut marketing plan that includes: 
Reviewing and collecting website data and marketing campaign information
Conducting tests and exploring various marketing campaigns to know the current marketing trends
Planning out a result-oriented and business-specific strategy to increase website exposure
Optimising the website for local search results
Monitoring the company's market plans, communication, as well as brand building promotions
Keeping track of all the changes and coming up with subsequent plans to meet current and pressing priorities
Why Hire SEM Consultants?
To Gain from Technical Expertise
SEM consultants, like other qualified professionals, are veterans who understand the nitty-gritties of their job. Having vast and in-depth knowledge of Google Adwords Platform and industry trends, they create customer-specific ads that never fail to hit the bull's eye.
To Take Advantage of Thorough Keyword Research
Keywords are the cornerstones of SEM. SEM professionals perform thorough Keyword research and analysis to arrive at competitive keywords that drive quality conversions. Equipped with valuable insights from your competitors, they perform comparative study of competitors' ads and targeted keywords, which eventually translate to high-quality ad campaigns resulting in improved search engine visibility.
To Garner Attention through Business-Specific Ads
Creating PPC ads that match Google's stringent set of rules is a challenging task. You need to develop strategies that cover vital marketing components such as target audience, pricing, etc. SEM consultants from IKF, the provider of top performance marketing services in Pune, understand PPC thoroughly and create business-specific ads that not only conform with the Google requisites but also factor in marketing metrics such as user behaviours, search intent, etc., to drive conversions at the bottom of the sales funnel.
For Cost-effectiveness and Better Ad Management
SEM consultants employ statistical software and analytics to understand website traffic patterns to a page and determine which areas need to be modified. They also use optimisation strategies such as social media marketing and pay-per-click advertising that set the ground for faster returns on your investment. Additionally, they relieve you from responsibilities of creating and managing ads that leaves you with quality time to focus on other business priorities.
Embark on the Journey of Success with IKF & Take Your Business from Good to Awesome
As user behaviour and technologies continue to evolve, it's hard to stay competitive. However, when you partner with the industry's best SEM consultants like IKF, you can be sure of faring well.
The IKF experts always follow the industry's best practices and keep the following things in mind to help your brand grow its reach by
focusing on users and their behaviours, needs, patterns, and expectations
curating content and marketing campaigns that eliminate major bottlenecks
Don't think any longer now! Level up your marketing efforts by tying up with IKF, the renowned PPC and SEO company in Pune. Get in touch today to know how we can work together to create a trail map to business success.
You can call us at 8888866110, mail us at sales@ikf.co.in or contact us online.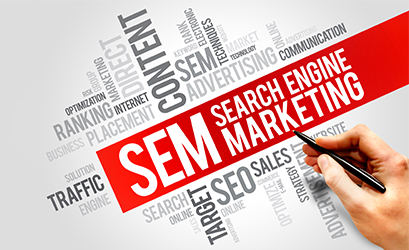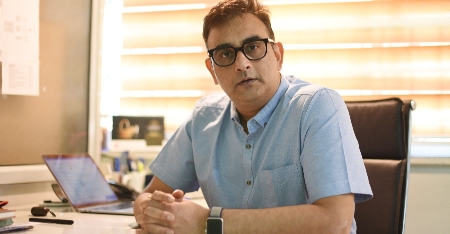 About Ashish Dalia
Ashish Dalia is the CEO & Chief Digital Marketing Strategist at I Knowledge Factory Pvt. Ltd.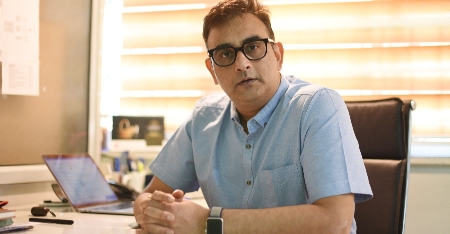 About Ashish Dalia
Ashish Dalia is the CEO & Chief Digital Marketing Strategist at I Knowledge Factory Pvt. Ltd.