3 min read
"Your brand is what other people say about you when you're not in the room." – Jeff Bezos
Every business must have a strong online presence. A website works as a window to your products or services and acts as the virtual face of your brand. 
To create a recognisable and consistent online presence, your website must be built in accordance with your brand identity.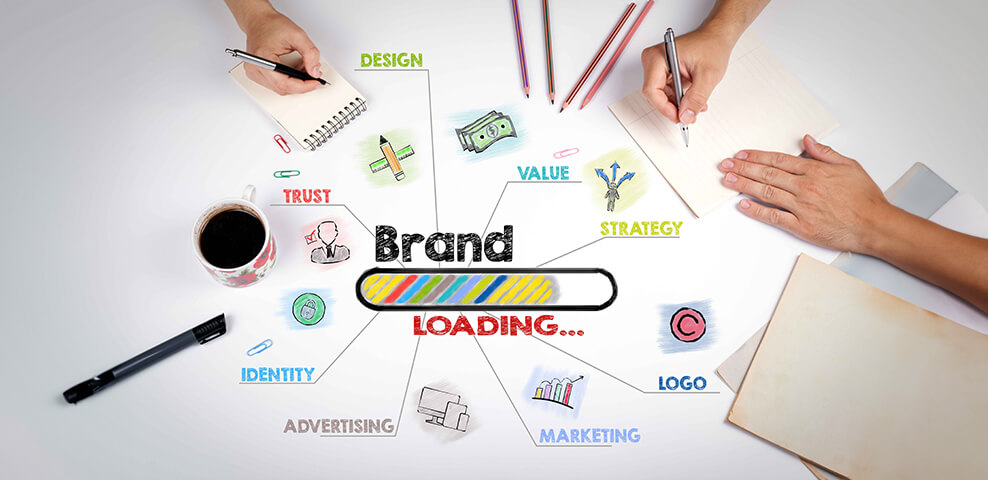 Building The Perfect Website That Speaks Of Your Brand Identity
In this article, let me, the CEO of IKF, a reputed website development agency in India, walk you through the essential branding elements and techniques for building a website that accurately represents your brand's identity.
1. Defining Your Brand Identity
It's critical to precisely establish your brand identity before starting your website development. 
This entails determining the core principles, goals, target market, and USP of your brand.
The design and content of your website will be guided by a clearly defined brand identity to successfully connect with your audience.
2. Creating a Fascinating Brand Narrative
Behind every great brand has a fascinating story, which goes on to become its narrative. 
Your website should tell this tale in a way that emotionally engages your visitors.
Make your website visitors feel more a part of your business by using storytelling tactics to showcase your brand's journey, values, and vision.
3. Creating an Eye-catching Website
The visual representation of a brand is essential to its identity. 
The look and feel of your website should be appealing to the eye, professional, and consistent with the colours, fonts, and style of your brand.
A website's credibility and trustworthiness are increased by its visual branding.
4. Creating a User-friendly Interface
To keep visitors interested and engaged, a flawless user experience is crucial. 
Make sure your website is simple to use, with straightforward menus, educational information, and well-organized pages.
How visitors view your brand will depend on how user-friendly your website is.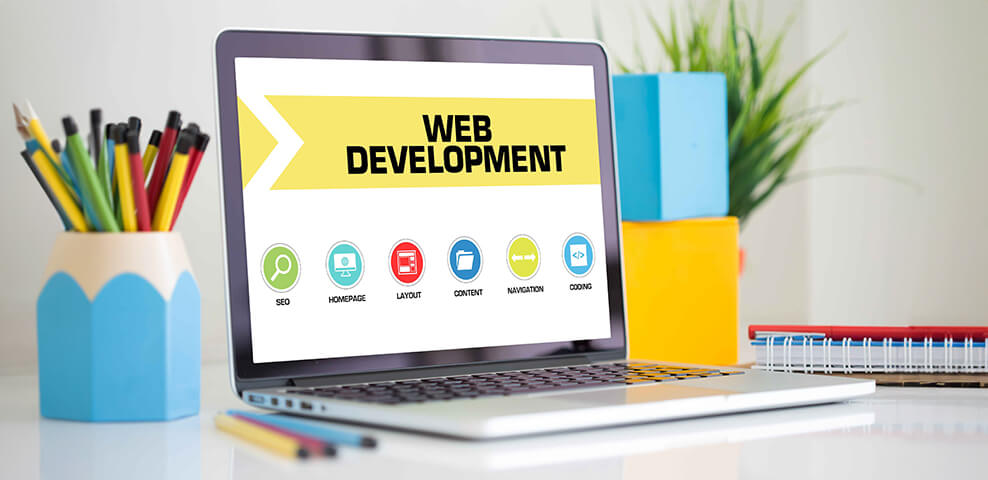 5. Adapting Websites To Mobile Devices
In today's mobile-centric environment, having a responsive website is essential. 
For a pleasant user experience, your website must be optimised for mobile devices since most consumers access websites through their smartphones.
6. Putting Effective Marketing Strategies Into Practise
Your website should be a potent marketing tool, not merely an online brochure.
Use call-to-action buttons, lead capture forms, and pertinent contact information to turn visitors into potential clients.
7. Leveraging SEO Techniques
Use Search Engine Optimisation (SEO) tactics to increase organic website traffic.
To raise the ranking of your website in search results, use pertinent keywords, produce high-quality content, and write effective meta tags.
8. Integrating Social Media
Social media is an effective tool for spreading brand awareness and promoting brands.
Include social media sharing buttons on your website to make it simple for users to connect with your brand on numerous social media platforms.
9. Analysing and Improving
Utilise web analytics tools to regularly evaluate the effectiveness of your website. 
Recognise user behaviour, popular web sites, and places that want development.
Utilise this information to improve your website over time and better integrate it with your brand identity.
For establishing a strong online presence and developing brand loyalty, it is essential to have a website that matches your brand identity.
Choose a reputable web development company in India, such as IKF, that is familiar with the complexities of brand identification & strategy, and can assist you in building a website that accurately captures the soul of your company.  To get started with your journey, reach out to us today!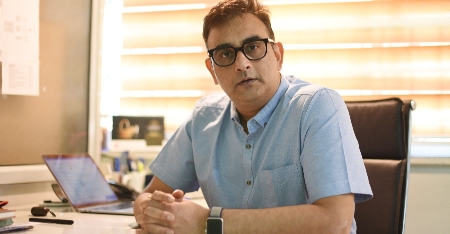 About Ashish Dalia
Ashish Dalia is the CEO & Chief Digital Marketing Strategist at I Knowledge Factory Pvt. Ltd.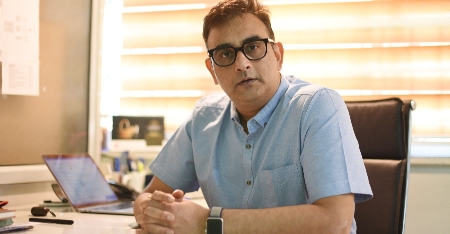 About Ashish Dalia
Ashish Dalia is the CEO & Chief Digital Marketing Strategist at I Knowledge Factory Pvt. Ltd.