5 min read
"Thank your customer for complaining and mean it. Most will never bother to complain. They'll just walk away." – Marilyn Suttle
Customers seek reliable businesses, in addition to high-quality goods and services, in this age of limitless options and fierce competition. This is where the strength of customer testimonials and reviews come into play, providing a strong basis for building trust and credibility in business.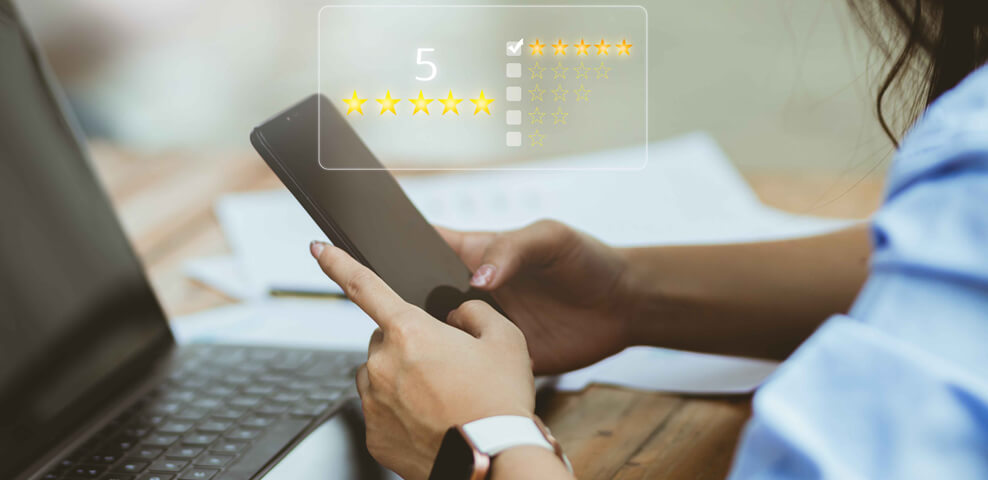 In this blog, we will explore the art of using client testimonials and reviews to boost your company's legitimacy and trustworthiness.
The Influence of Customer Reviews
Customer reviews are the modern-day word-of-mouth marketing. Insights into actual experiences and outcomes are gained by prospective customers when they read honest reviews from existing and/or past customers.
Being social beings by nature, humans frequently seek guidance from the behaviour of others.
Positive customer feedback serves as social proof, reassuring prospective buyers that others have benefited from your products or services and thus boosting their confidence in your brand.
Genuine customer reviews demonstrate openness.
Businesses that display both positive and negative feedback provide an open, honest front that builds trust and credibility by demonstrating a willingness to showcase all the experiences the clients have had with your business in the past.
A valuable feedback loop is provided through reviews. 
They point out potential areas for improvement, demonstrating your appreciation for client feedback and your commitment to improving their experience.
This dedication to perfection further strengthens your credibility.
Original user-generated content is highly favoured by search engines. 
Customer reviews not only offer this, but also include relevant keywords, increasing your company's online visibility.
The perception of a reliable business is enhanced by this increased visibility.
Utilising the Influence of Client Testimonials
Client testimonials are effective tools for enhancing your brand's credibility and trust. They are more than just feel-good anecdotes. 
Here's why they're significant when it comes to building trust and credibility in business:
Customers can relate to other people's experiences by reading testimonials that frequently feature personal accounts.
By strengthening trust in your offerings, this relationship may influence decisions in your favour.
The changes your product or service caused in the client's life are highlighted in a well-written testimonial.
It's a concrete way to demonstrate your company's influence and thereby raise its credibility.
3. Authority and Expertise
You can establish yourself as an authority figure by using testimonials from renowned people or companies in your sector.
When a reputable individual speaks highly of you, it strengthens your credibility and boosts customer confidence in your brand.
The legitimacy of the testimonials is increased by including pictures or videos of the clients who provided them.
It demonstrates that real individuals are speaking those words as opposed to computer-generated words, thus increasing the authenticity of the testimonials and the legitimacy of your business.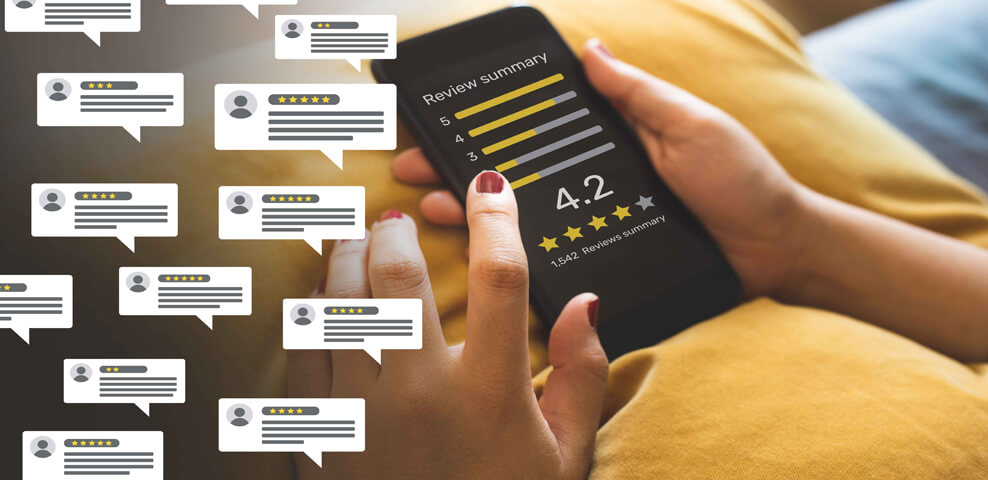 Best Practices for Displaying Reviews and Testimonials
Now that we have established the exceptional value customer reviews and client testimonials hold in building trust and credibility in business, let's look at the best ways to strategically showcase them for maximum impact:
Place reviews across a range of channels, including your website, social media handles, and independent review websites.
This will increase the reputation of your company by expanding your reach and ensuring that potential buyers connect with your brand and come across favourable feedback 
To make testimonials and reviews more compelling, pair them with visuals.
The message can be reinforced and the general trustworthiness of your business increased by using pictures of happy customers or before-and-after pictures.
Sort client testimonials and reviews based on the various aspects of your business.
This makes it possible for potential customers to discover the precise information they need and gives them a thorough view of your company's reliability.
The persuasive power of video testimonials is exceptional.
An additional layer of authenticity and credibility is added to your business when you see and hear from a happy customer.
Respond to reviews regularly to establish communication with your clients.
Whether it's praise or criticism, your responses will demonstrate that you value client feedback, showcasing your customer-centric attitude.
Actions speak louder than words, as the saying goes. Put these strategies into practice now to see your company's credibility and trust skyrocket.
The journey to building trust and credibility in your business starts with harnessing the power of customer reviews and client testimonials.
We, at IKF, a well-known digital marketing company in India, are experts in assisting companies, just like yours, in building a strong online presence that appeals to your target market by effectively harnessing the potential of reviews and testimonials. 
1. How do you build trust with customer reviews?
Authentic client feedback, including both positive and negative customer reviews, must be displayed in order to establish trust. Credibility and trust are further increased by answering reviews as soon as they are posted, addressing complaints, and actively utilising customer feedback to improve your products and services.
2. How do I get testimonials to grow my business?
Reach out to happy clients and ask for their opinions on their experience using your goods or services in order to collect testimonials for business growth. By providing clear questions or prompts, you can make the process simpler. You can also think about offering incentives to promote participation and collect insightful testimonials.
3. How can companies increase trust?
Companies can increase trust by consistently delivering on their promises, maintaining transparent communication, and prioritising customer satisfaction. Utilising customer reviews and testimonials to showcase real experiences and positive outcomes also contributes to building credibility and trust.
4. How do you increase customer testimonials?
Send follow-up emails, provide specific platforms for posting feedback, and provide incentives for their time and effort to actively encourage happy consumers to share their experiences in order to boost the number of client testimonials. Increase the number of testimonials by emphasising the value of their reviews, such as how they can assist others in making educated decisions.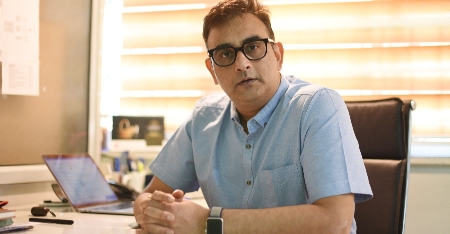 About Ashish Dalia
Ashish Dalia is the CEO & Chief Digital Marketing Strategist at I Knowledge Factory Pvt. Ltd.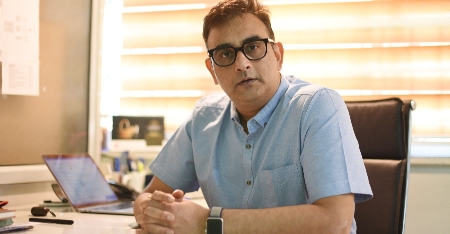 About Ashish Dalia
Ashish Dalia is the CEO & Chief Digital Marketing Strategist at I Knowledge Factory Pvt. Ltd.