4 min read
With most of the world going through a pandemic & everybody having to work from home, the most effective & influential type of marketing in the current scenario is digital marketing. Everybody is going digital nowadays. There are a large number of internet users in the world as of 2020 which gives all businesses a huge opportunity to prosper with the proper use of online marketing. Naturally, the best way your business is going to get noticed is if it is found easily on search engines. This is where SEO plays a significant role. There are 3 major players currently in the search engine business i.e. Google, Bing & Yahoo with Google being the most popular.
As the owner of a leading website development company in Pune called I Knowledge Factory(IKF) , I believe SEO can only get bigger in the years to come and is certainly going to help businesses grow exponentially with their online presence. There's a large section of businesses which believe SEO is the key to their online success. Hey guys, this is Ashish Dalia & today we're going to look at a few SEO trends which we believe will rule the roost in the years to come:
1. Webpage Parameters (Core Web Vitals)
Webpage parameters are a set of specific components that help Google assess a webpage's overall user experience. The websites with a better user experience are preferred by Google's algorithm and are ranked higher in their search engine reports. The three most important vitals you need to take care of are: largest content paint, first input delay & cumulative layout shift.
2. Artificial Intelligence
Artificial Intelligence or AI as it is popularly known is a revolutionary technology that has changed the way we interact online. You should alter you SEO strategy according to Google's AI Algorithm as it will influence your ranking greatly. RankBrain algorithm plays an important role in Google's ranking factors for SERP results. The algorithm will study different behavioral patterns of the users such as click-through rate, average time spent on any page and other patterns. You can come up with fresh, original, highly engaging and readable content that offers useful information to users. This will help your website rank higher in the search engine results.
3. Voice Search
Digital marketing has made it easier for political campaigns to reach their target audience at a lesser cost compared to that required for traditional marketing. Digital marketing is taking over traditional marketing in almost every category. Marketing teams are putting more budget over digital marketing and less towards traditional media. This same trend is also adopted in political campaigns.Nowadays, everyone has smartphones, tablets or laptops with handy voice assistants like Alexa, Siri or the Google assistant. They have made life much easier for all of us as we can search for whatever we want without having to tediously type on a keyboard and work with just a simple voice command. According to a recent survey, more than 50% of households will have a smart speaker in their house by 2022. Voice search technology has gained popularity across the globe due to the convenience it offers to users. You need to optimize your website for voice search. Here, the only thing that you need to focus on are the keywords that you use. You need to keep yourself in the customer's place and think about phrases people generally use to give a voice command.
4. Google's EAT Principle
The EAT principle of Google refers to Expertise, Authoritativeness, and Trustworthiness. Google uses these factors to determine whether you are offering useful, relevant content to visitors or not. Make sure your website has the best original content which is relevant. Try and understand the needs of your consumer and create content accordingly.
Constantly updating yourself about new trends & practices adopted by companies is the need of the hour. SEO metrics & parameters also keep changing with time and the best way to stay ahead of the game is to hire a competent SEO company in Pune to handle your website.
If you're looking for an agency to handle your SEO needs, do check out I Knowledge Factory Pvt. Ltd. (IKF). IKF is a leading digital marketing company in Pune that offers a full-range of digital services, including dedicated content marketing services.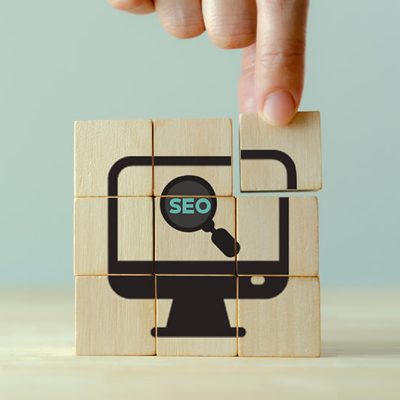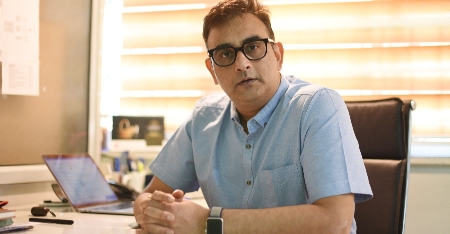 About Ashish Dalia
Ashish Dalia is the CEO & Chief Digital Marketing Strategist at I Knowledge Factory Pvt. Ltd.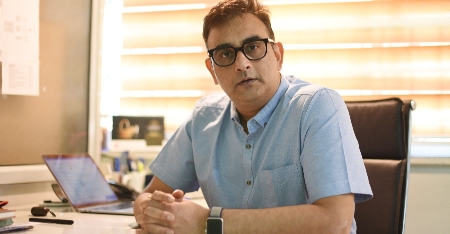 About Ashish Dalia
Ashish Dalia is the CEO & Chief Digital Marketing Strategist at I Knowledge Factory Pvt. Ltd.