4 min read
Search engine optimization is used for obtaining data on a given topic. Google, Yahoo, and Bing search their databases for the keywords entered and come up with respective results.
SEO companies today are essential to create strong content for websites of firms who wish to put forth their product/service in an effective manner and to a larger audience. They are hired to create an impact on the audience. In this era of digital marketing, SEO agencies are a serious business to generate more traffic on a website and indirectly result in better sales.
A few points should be remembered while choosing the best SEO company. Some of them are-
Understand needs and requirements
Digital marketing firms which understand customers and their needs can devise a plan to create an impression on target audience. What client wants and the way it has to be executed, should be understood well and tasks will be done accordingly.
Creative and innovative
Once the requirements of the customer are known well, the appointed SEO agency should have the capability to put forth the ideas in an unpredictable way. This is where their creativity comes to aid. The product/service of the client has to stand out unique among the competitors. Innovative methods have to be opted for.
Accountability
Accountability is a crucial aspect to consider. The best ones happen to take their work seriously and ensure that the customer is not inconvenienced in any way. They feel responsible towards their duties and customers. Information about such a company can be sought through their customers.
Past work
An SEO agency having rich and varied experience in the past could deliver better. Experience always counts to coming up with good work. Choosing an experienced firm over a new one (unless they are exceptionally brilliant) always works in favour of the client. At the end, as a customer you are investing time, money and resources. The outcome has to be up to the mark. In the past assignments, clients reflect the work of SEO firm.
Customer service
Only understanding the customer is not enough. Customer service is essential. It helps client know progress of the work. The best Search Engine Optimization establishment will provide regular updates, reports on a weekly or fortnightly basis. The virtual world is fast changing and websites have to be updated at the same pace. Swift action is thus prerequisite for a good online marketing association and informing client of the same. Inclusion of testimonials of past customers provides an insight in working of the respective business.
Quality
Authenticity, relevance, accuracy, reliability are of prime importance for providing good content. Strong content is backbone of any website. Rest everything is secondary. One has to choose SEO firm depending on quality of content and ability to improve as per changing times. Plagiarism is also rampant these days. The best in the field will have original and genuine content which is well-researched. Certain plagiarism checker tools can be used to check the uniqueness of content.
User interaction and user experience
Smartphones and tablets have replaced desktops in most places. The website designed has to be mobile friendly, proper text placement, image placement, relevant context, font size, navigation, links have to be well thought of and displayed accordingly. Amidst all of this, the website should take ideally less than 2-3 seconds to load otherwise searchers may move to another site. Best Search Engine Optimization company will naturally be able to look after this aspect. This will be one of the deciding factors to prove them the best.
Social media platforms
The fine line between professional and personal life is soon disappearing. Business is also done over Facebook, Instagram, LinkedIn, Tumblr, Quora, Pinterest, etc. these days especially in case of consumer goods. A reputable SEO firm will have command over social media and spread business of the client across these platforms.
High rankings
Meta tags, Keywords have to be accurate and related to the content. Length of articles, history, and age (last updated) moreover affect the ranking. Use of local data more makes it approachable by the locals who are more likely to use the service/product. SSL certificates are issued by Google which helps boost ranking of the website. It enables encryption and protection of information on the website, making it trustworthy. No agency can guarantee high rankings even after all this effort. Some of the them may promise rankings but one has to beware of such firms. Content, design and marketing all have to be in place and in coordination for organic ratings. This may take off very slowly but works great in the long run.  Additionally, the company has to have good ranking. It is evident that the one which is on top can bring its clients to top.
Legal challenges
No one would invite legal issues. Same goes while choosing enterprise for digital marketing. An SEO company which adheres to white hat SEO techniques should be considered. This can prevent trouble and indirectly ensure that Google algorithm updates like Google Panda, Penguin, Hummingbird, etc. do not have a lasting impact on the website. Search Engine Optimization firms which work on legal and correct way reflect professionalism and are a hallmark of best SEO house.
Take reviews
Opinions and reviews should be taken from friends, business partners and even the internet. Recommendations from word of mouth are more trustworthy and reliable.
Automated work
Asking tricky questions to the online marketing firm before appointing is vital. It helps better understanding and can act like a double edged sword. Those who know and understand their work well will be able to give satisfactory and precise answers. They will take efforts to explain their process and impress the potential client with statistics. Try to get answers to know if they use any automated tools to build links to client's website.
We can conclude that professional, experienced, efficient agencies preferred by customers should be considered for choosing the best SEO company.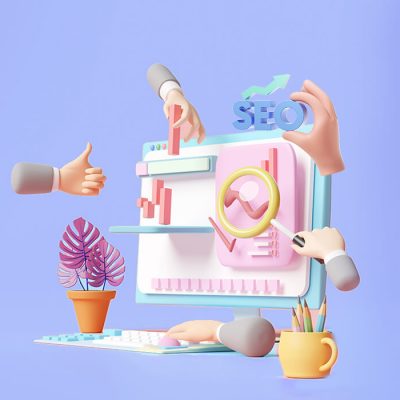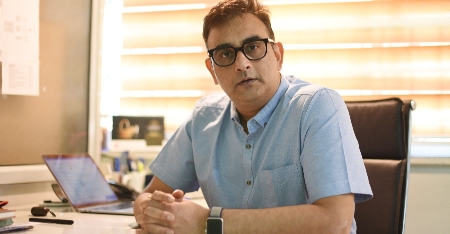 About Ashish Dalia
Ashish Dalia is the CEO & Chief Digital Marketing Strategist at I Knowledge Factory Pvt. Ltd.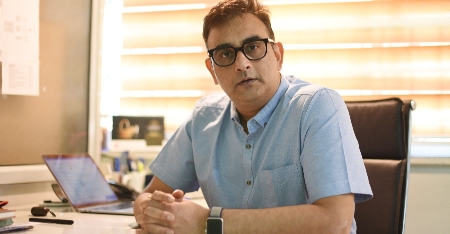 About Ashish Dalia
Ashish Dalia is the CEO & Chief Digital Marketing Strategist at I Knowledge Factory Pvt. Ltd.