4 min read
"VSO is not just about using long-tail keywords. It's also about using conversational language and providing clear and concise answers to user queries." – Danny Sullivan
For long-term success, voice search optimisation must be a part of your digital marketing strategy. The human voice, as Richard Strauss so eloquently put it, is a compelling instrument that is currently changing how people connect with technology.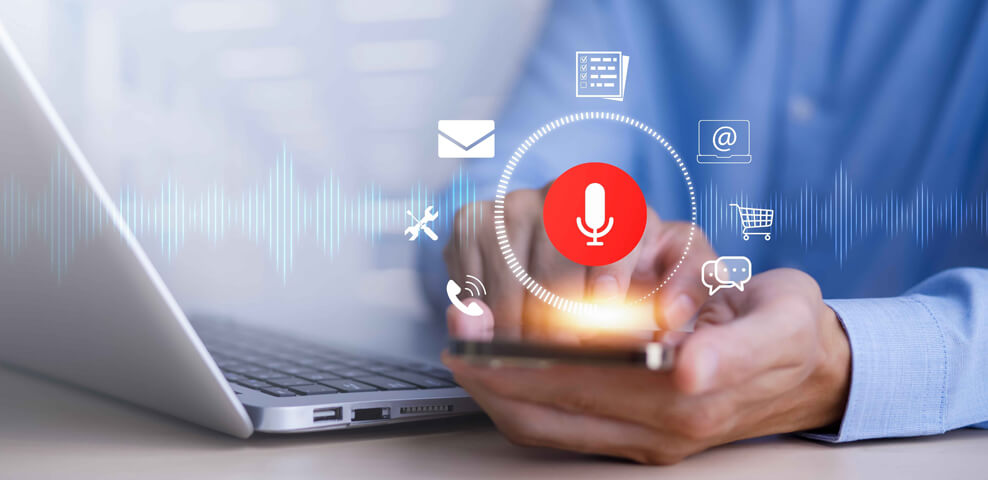 Voice search has largely taken over people's daily lives since the emergence of virtual assistants like Google Assistant and Amazon Alexa, and businesses must adapt to this change in order to remain competitive.
Allow me, the CEO of IKF, a reputable SEO company in India, to take you on a ride to check out practical methods and recommended procedures to voice search optimisation for your website. Let's get started!
Embracing The Voice-First ERA
1. The Rise of Voice Search
The emergence of voice searches has been accelerated by the increasing use of smartphones and smart speakers.
Voice commands are now being used by more and more individuals to communicate with devices, search for information, and even make transactions.
2. Being Mobile-Friendly is Essential
Mobile devices are primarily used for voice searches.
A crucial component of voice search optimisation is making sure your website is mobile-friendly.
Voice Search Optimisation: Exploring The Potential
Let's now examine important techniques for voice search optimisation of your website:
1. Long-Tail Keywords For Enquiry-Based Questions
Voice searches tend to mirror common language and are more conversational in nature.
Include long-tail keywords that reflect how people converse and pose inquiries.
2. Voice-Friendly Content Creation
Produce articles that specifically address frequently asked questions about your sector, products, or services. 
Use Google voice search optimally by making use of the "People Also Ask" function to find pertinent questions.
To make your content more in line with how people interact with voice search, use a conversational tone.
3. Take Advantage of Local Seo For "Near Me" Queries
As people commonly look for local businesses while on the go, make your website "near me" voice search friendly.
Keywords that are specific to your area should be included, and make sure your Google Business Profile

listing is correct and current.
Voice Search SEO Implementation: The Technical Aspects
Technical SEO implementation is just as important as content optimisation for voice searches:
On both desktop and mobile devices, make sure your website loads swiftly. Search engines and users prefer pages that load quickly.
To increase page speed, minimise CSS and JavaScript files, use browser caching, and compress pictures.
Use structured data markup to improve how well search engines interpret your material. 
This may improve your chances of turning up in voice search results and featured snippets.
3. SSL Certificate And Mobile Responsiveness
To secure data transfer on your website, install an SSL certificate. Google prefers secure sites and may give them a higher ranking.
To maintain a consistent user experience across platforms, optimise your website for different screen sizes and devices.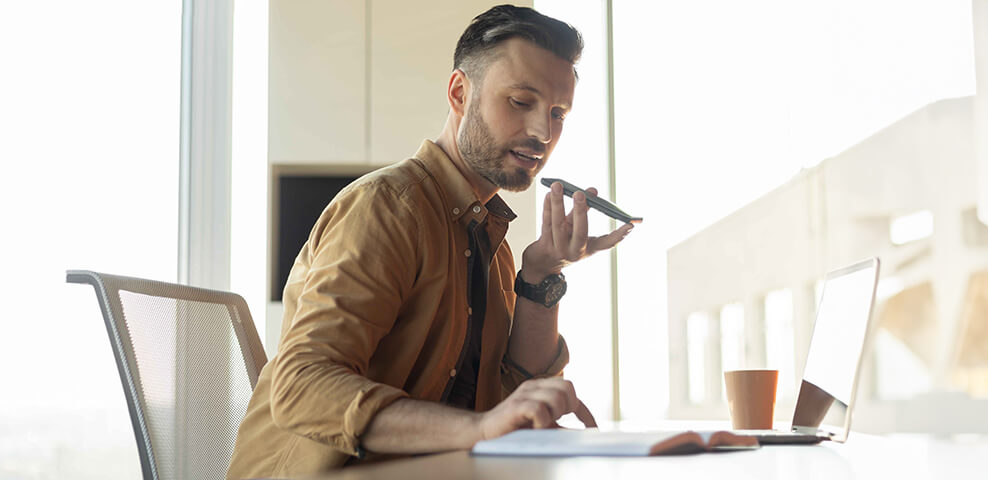 Embracing The Future of Voice Search And Being Ready
While voice search optimisation is key right now, it's also critical to remain on top of trends and embrace what the future may have in store:
1. Keep Track of Voice Search Analytics
To see new trends and adjust your strategy appropriately, keep a careful eye on voice search data.
To improve your long-tail keyword strategy, examine the terminology and phrasing customers use while conducting voice searches.
To reach a wider audience and appeal to the expanding voice audience, try out voice-first content such as podcasts and voice apps.
This will help keep them more engaged.
Now that the voice-first age has arrived, optimising your website for voice search is a necessity, not a matter of choice.
We at IKF, a renowned SEO company in India, are aware of the changing nature of voice search optimisation. Join forces with us to maximise voice search's potential and maintain an edge in the competitive digital landscape today! Contact us now!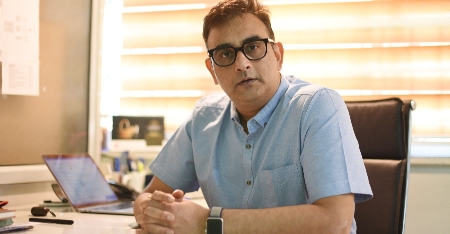 About Ashish Dalia
Ashish Dalia is the CEO & Chief Digital Marketing Strategist at I Knowledge Factory Pvt. Ltd.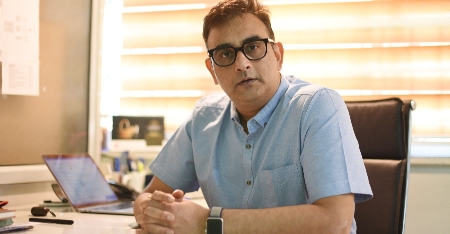 About Ashish Dalia
Ashish Dalia is the CEO & Chief Digital Marketing Strategist at I Knowledge Factory Pvt. Ltd.